We've worked long and hard to create the dreamiest combo of flavours in our bestselling Billy Burger. Juicy, moreish, and satisfying, we think it's pretty hard to beat and you seem to think so too!
So, due to demand we have decided to reveal our Billy Burger secrets to you in our step by step guide to the bestest Billy Burger ever.
Ready?
Step 1: The Best Burger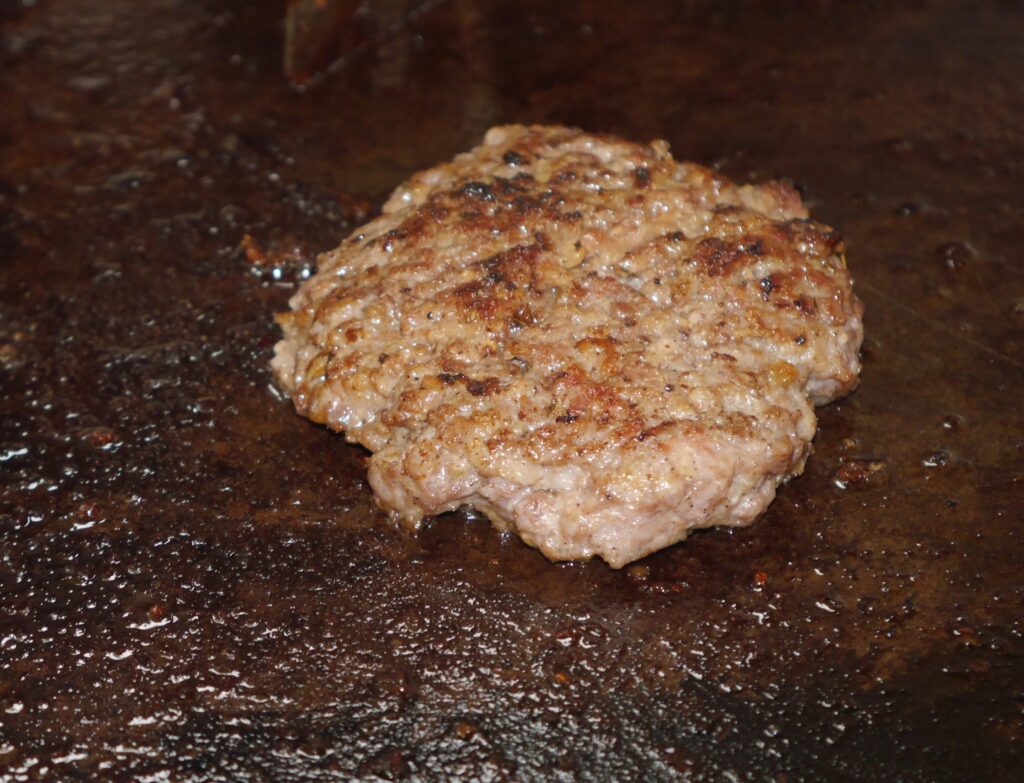 Cook up the burger.
Tip: wait until you see the juices rise to the surface then flip over.
---
Step 2: Proper Buns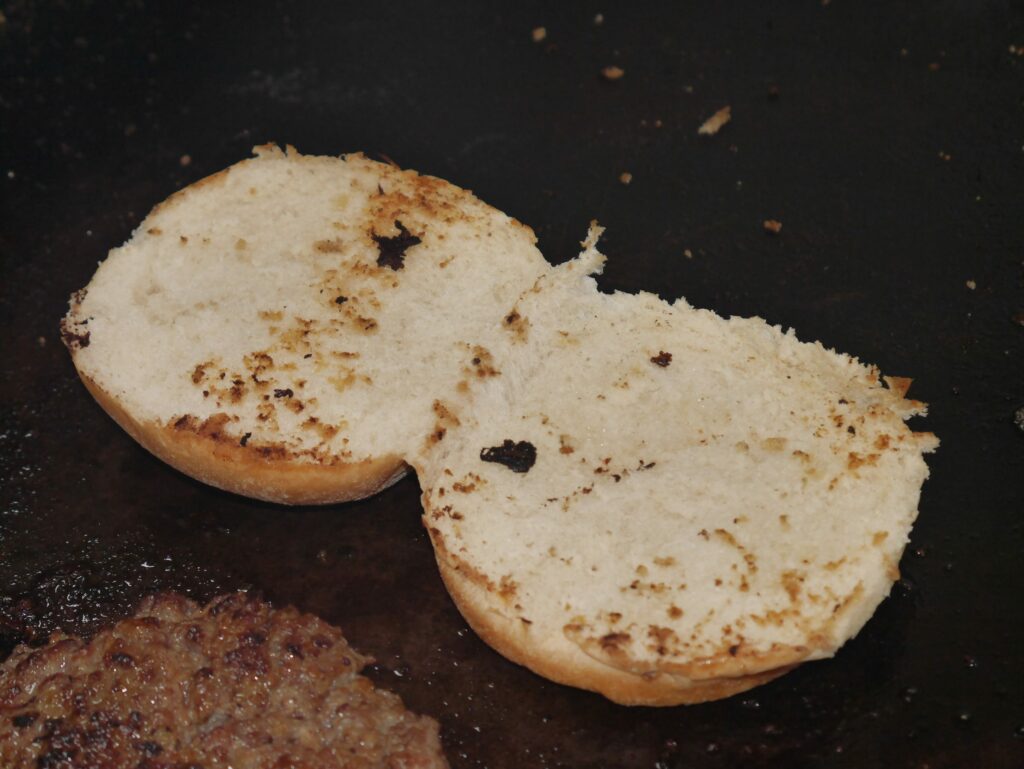 When the burger is ready cut your bap in half and toasted on both sides for a few seconds.
---
Step 3: Essential Secret Sauce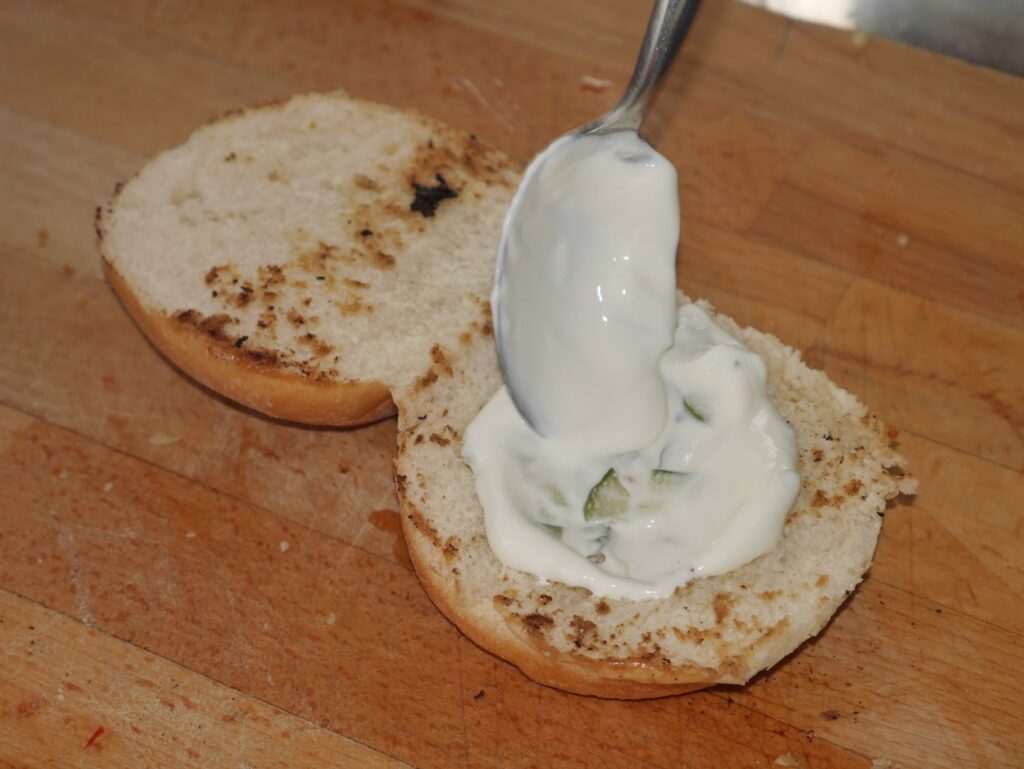 Take your bap off the heat and add our not so secret key ingredient, Tzatziki to one side.
Millie's Terrific Tzatziki Recipe:
One tub of full fat Greek Yoghurt
Crushed Garlic (about 3 cloves)
1 cucumber finely sliced (without the seedy bit)
1 tbsp chopped mint
Simply mix it all together in the pot. Use within a week.
---
Step 4: Drop of Sweetness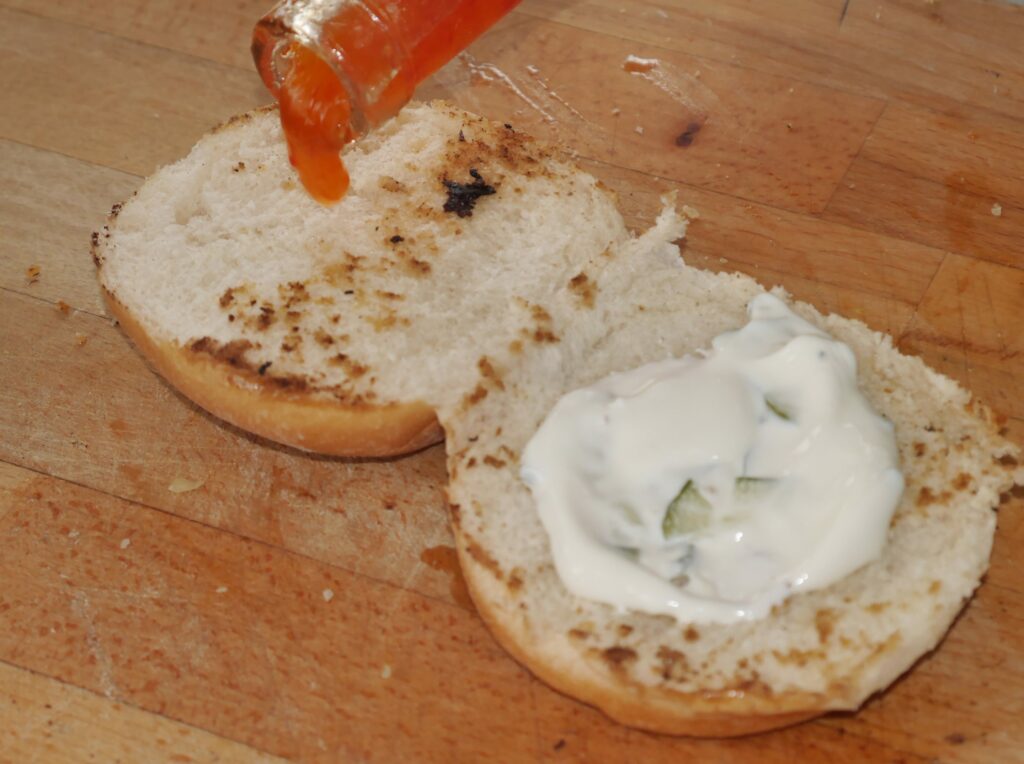 Add sweet chilli sauce to the other side.
---
Step 5: The Juicy Umami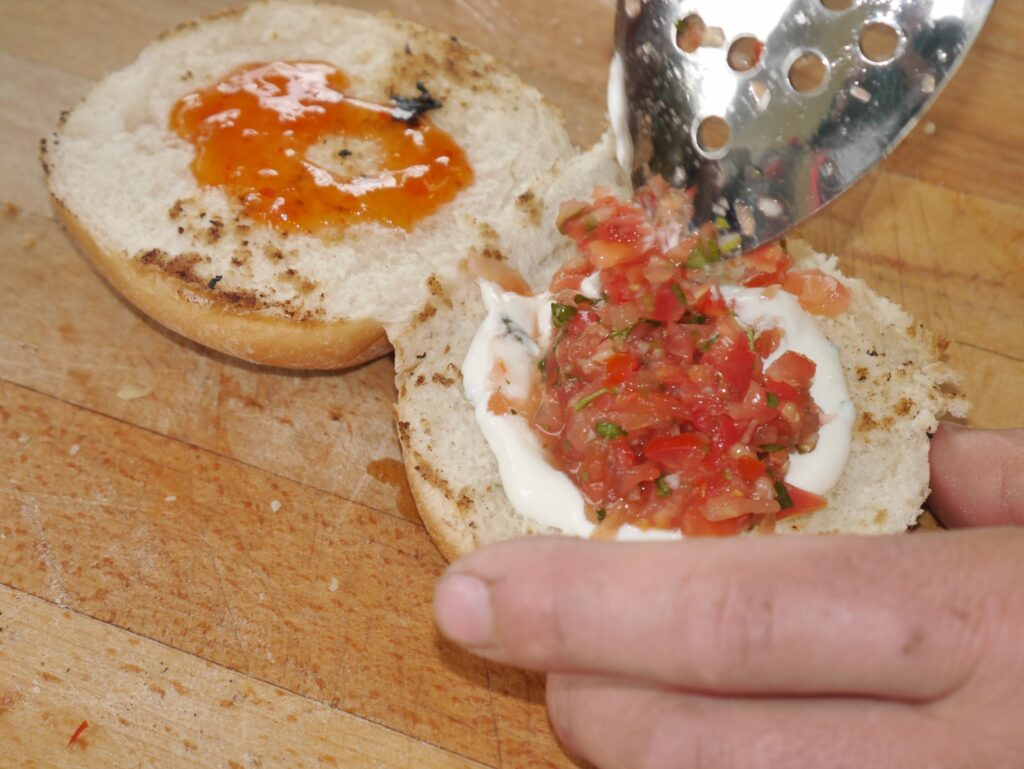 Add a spoonful of tomato salsa on top of the Tzatziki. Tomatoes give that yummy umami flavour as well as some extra juiciness.
---
Step 6: The Tang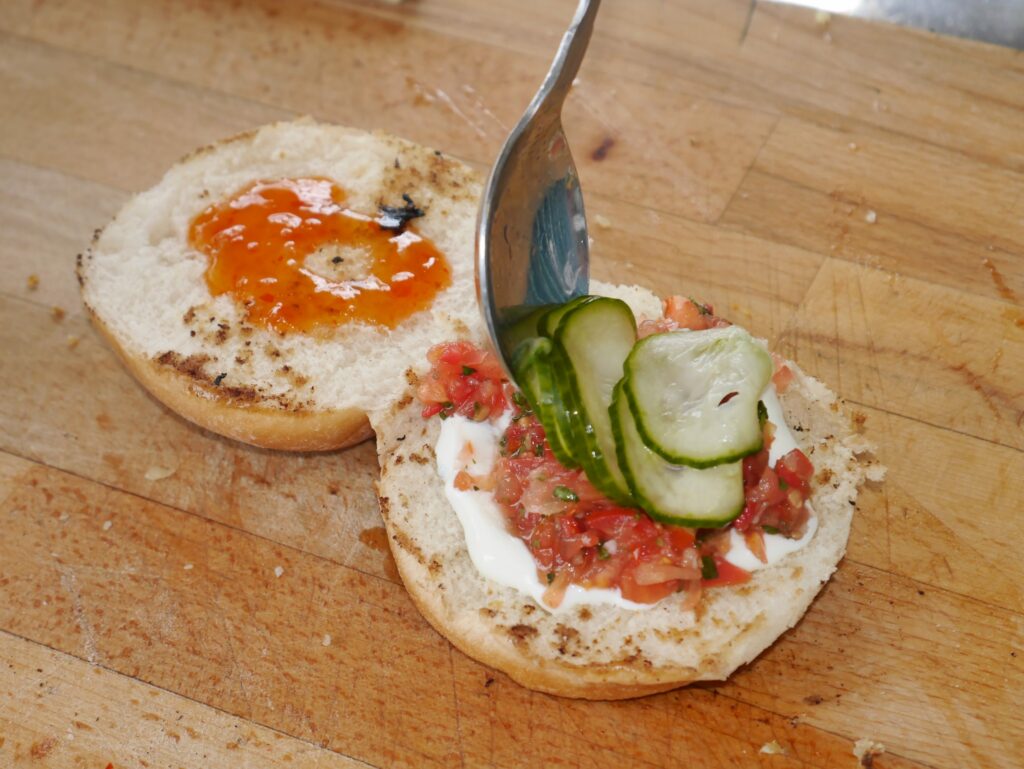 Top that with pickles for some all important tangy contrast. We love our homemade pickled cucumber! Delicious!
---
Step 7: With Cheese Please!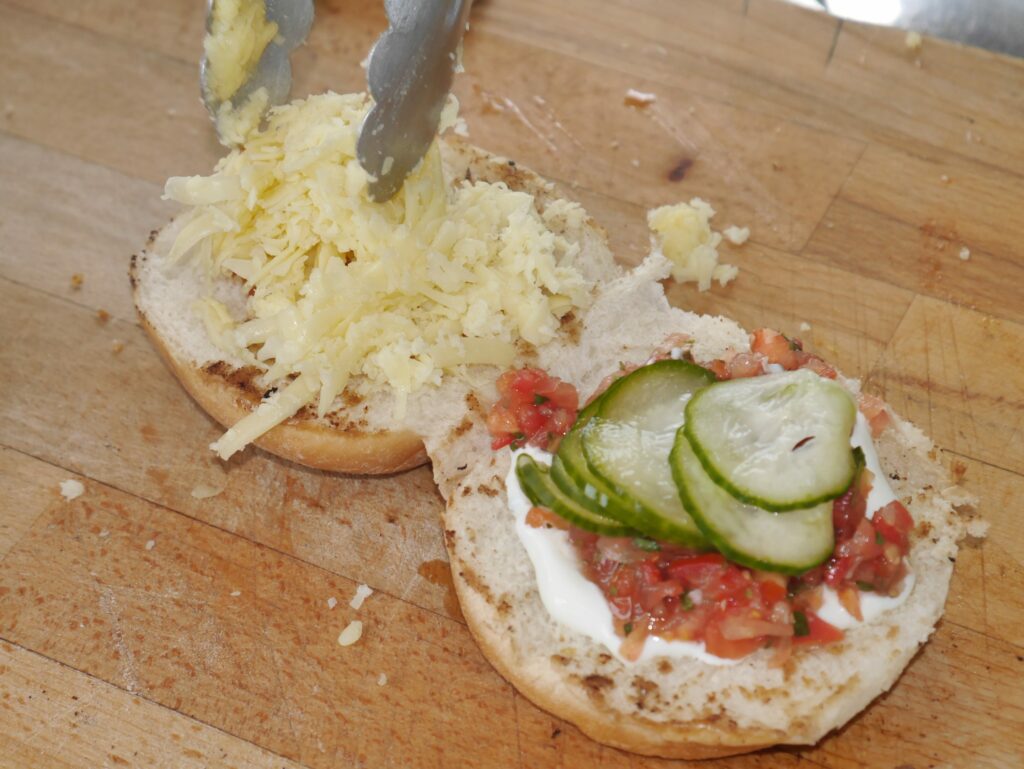 Place some grated cheese on the other side. We use local cheddar, none of that pre-grated packet stuff please!
---
Step 8: Adding the Crunch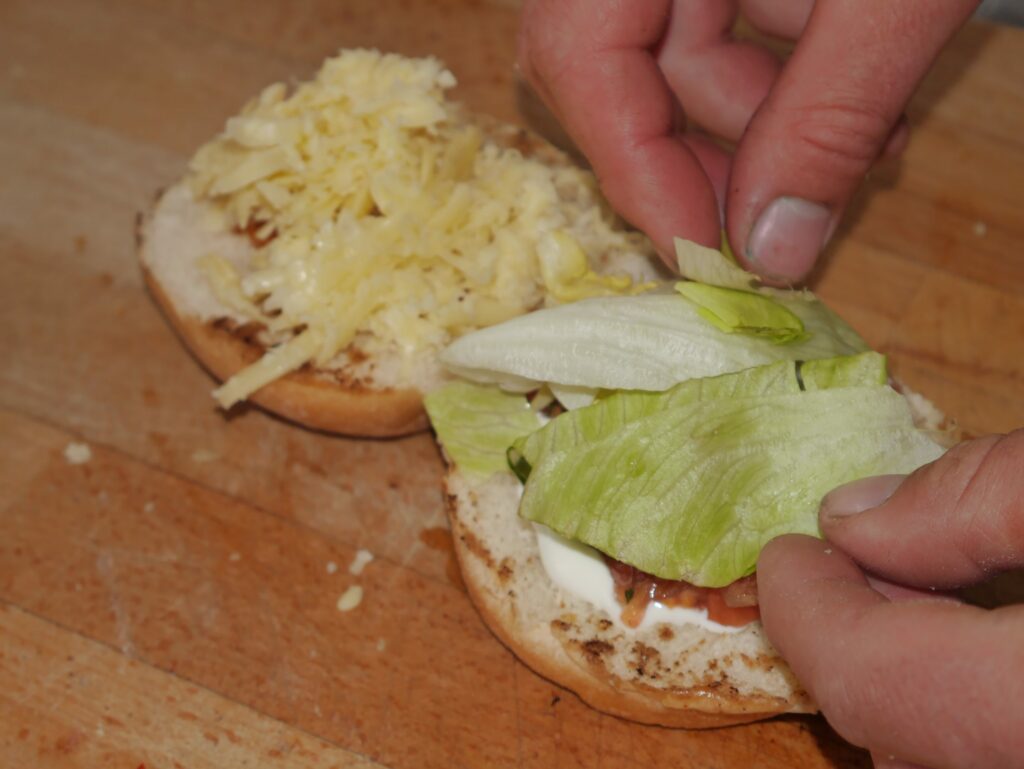 Getting close to the finish line now, add some lettuce to provide that crunch!
---
Step 9: The Vital Component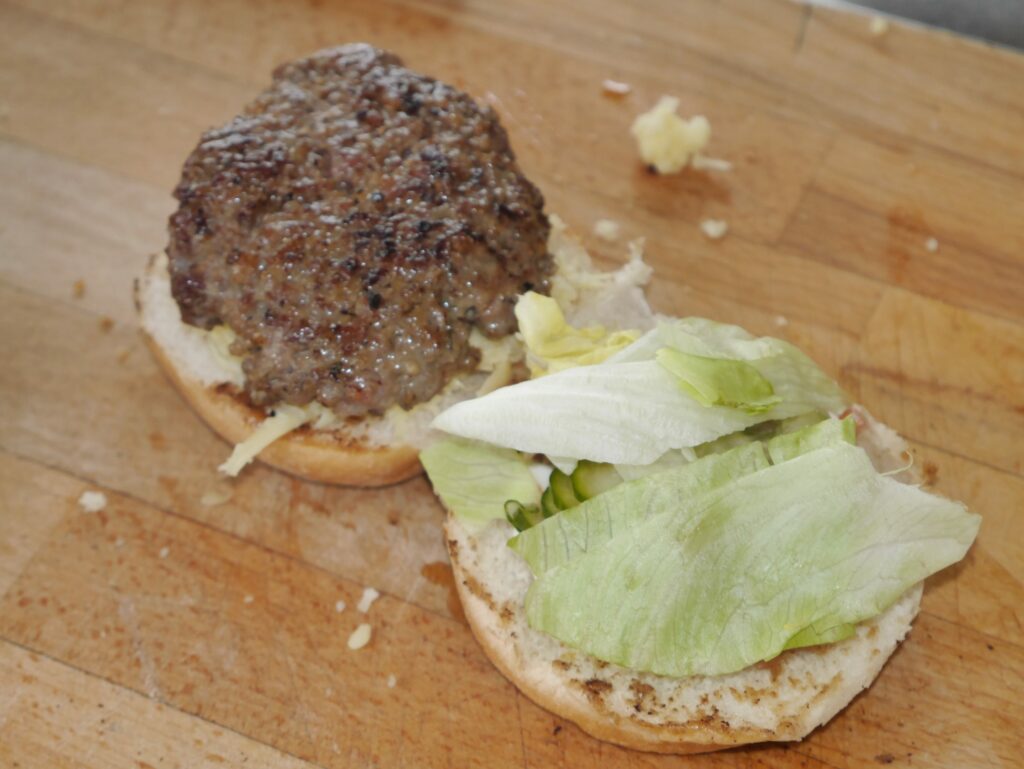 Add the burger. Our Billy Burger is freshly made in our butchery from the meat of our hand reared kid goats and with the addition of some delicious herbs and spices.
Tip: always place the burger on top of the cheese to make it meltingly good!
Step 10: Do the Squish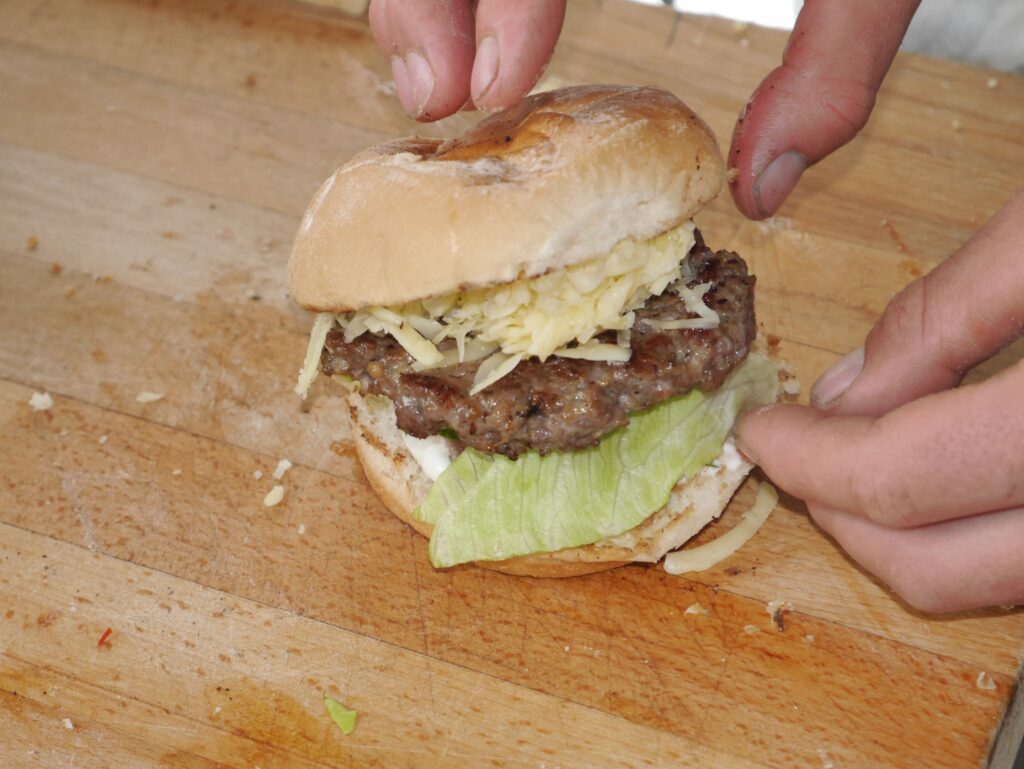 Do the Squish, aka fold the sides sides together to create a beautiful burger!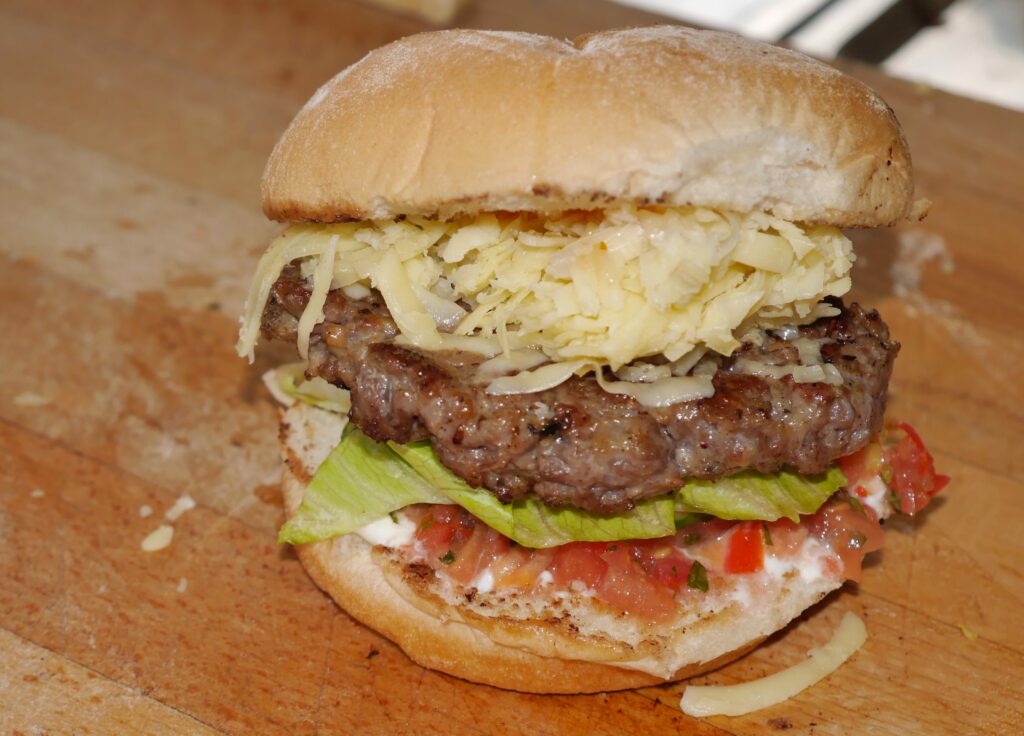 TaaDaa!!! A delicious, delectable, mouth-watering, yummy, scrummy  Billy Burger!
---
We want to see how you get on making the Best Billy Burger! Send us your pics at info@broughgammon.com
#bestbillyburger
Ps:Get your Billy Burgers at market for those who live in Northern Ireland and Dublin or over in our farm shop where we deliver to UK mainland & Ireland!
[et_bloom_inline optin_id=optin_2]