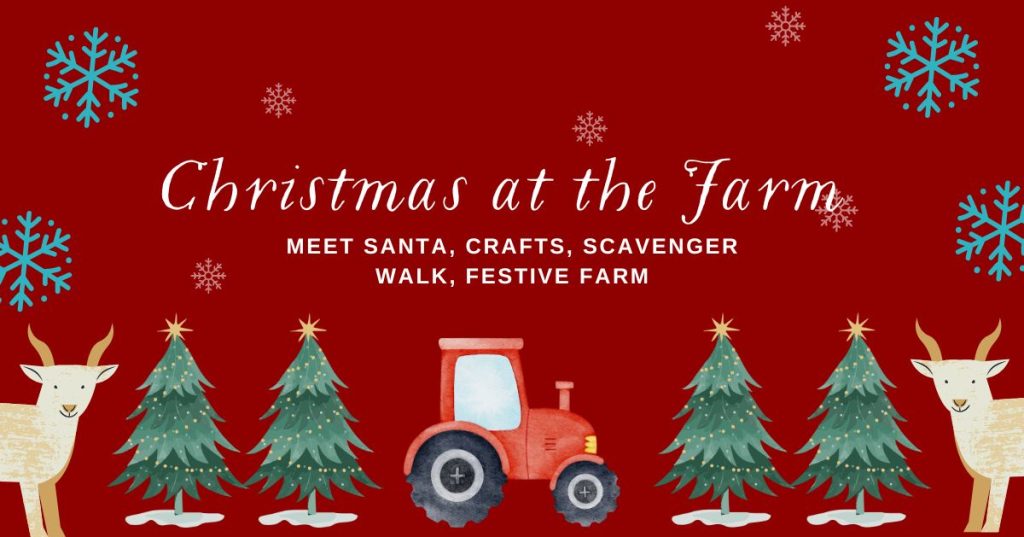 Christmas at the Farm-Sunday 17th December
Nestled down in his brand new fairy lit grotto, Santa has made his regular stop at his favourite environmentally friendly farm on the north coast. With his friendly elf and and his very festive donkey/reindeer hybrids he cant wait to meet you!
Along with meeting Santa, getting your pictures taken in our many photo op locations and petting the animals there's also festive crafts for children. Don't forget to write and decorate your letter to Santa while you're here and posting it in our Polar Post Box!
For those of you togged out in woolies and wellies, head out on an invigorating farm walk and see if you can find all the items on our Santa Scavenger hunt while enjoying the fresh air and our beautiful award-winning regenerative farm. See if you can also spot our sheep, chickens, beehives and cows!
Once your little ones have burnt off some energy running around the farm, finish up with a trip to our charming farm cafe (as featured on BBC CountryFile) where there are many mouthwatering treats to purchase, from delicious special edition Christmas Hot Chocolates, to mince-pies, gingerbread men, mulled apple juice and the best brownies around to name a few (or lunch if you fancy!). All our bakes and food are made with fresh ingredients and cooked on-site.
One booking slots cover one car and all its occupants. Toilet facilities onsite (including changing facilities and disabled toilet). Fresh produce is available to purchase in our farm shop.
TICKETS £20.00