Babushka is one of our favourite places to go when we get a smidgen of free time. The drive up to Portrush strand, where this tiny café resides, is breathtaking! Think sharp cliffs, crumbling ruins and a dominate, lapping, inky sea…Once there, you'll struggle to find a better spot to appreciate all the good things that Northern Ireland has to offer.
Perched on the end of the pier, the café has stunning views of the strand, the welcome is unbeatable as George and Shonee, the owners, are truly in love with their business and that comes across the moment you step across the doorway. The menu is a casual brunch affair using local ingredients and delicious flavours, and of course there is their incredible coffee…they really know their stuff (in fact I don't think George will mind if we label him a coffee nerd!). There are also yummy cakes for those with a sweet tooth. If you've never been, make Babushka your next place to visit!
We managed to steal away some of George and Shonnee's time for a fun Q&A on running their business, what makes them tick and why they love Northern Ireland;
Sum up Babushka in one sentence?
George-For us Babushka is a celebration of great produce, an opportunity to learn and a means to meeting and working with some fantastic people who we hope enjoy sharing the experience.
Shonee-A small team, in a small box by the sea serving the kind food and coffee we want to eat and drink in the hope others will want in on the action! 
Favourite ingredient to cook with?
Shonee-Butter, chocolate, pistachio and coffee (impossible to pick one!)
George-Bacon, chocolate or garlic
Best moment so far with Babushka?
George-Critical recognition from food professionals like Sally and John Mckenna of Mckenna Guides is always an absolute honour, although, I take more pleasure in chancing upon really kind instagram posts or overhearing a stranger recommend us to a friend. To be honest, every time a customer thanks us letting us know what they enjoyed; there's a nice sense of personal gratification there.
Shonee-It's hard to pick a highlight as there are lots. One kind comment from a customer at the end of a tough day is all it takes. That's what makes it all worthwhile.
Top lesson learnt?
George-It's not all glamour; from hanging up tea towels to dry at 11pm to pulling drains apart after a long shift. Other than that, the acceptance that one thing will never please everyone is an important realisation – there's a tendency to want to please everyone, which just isn't feasible. We now try to serve food and coffee that we think tastes great and is exciting and hope people enjoy it.
Shonee-You can't please everyone – and that's ok!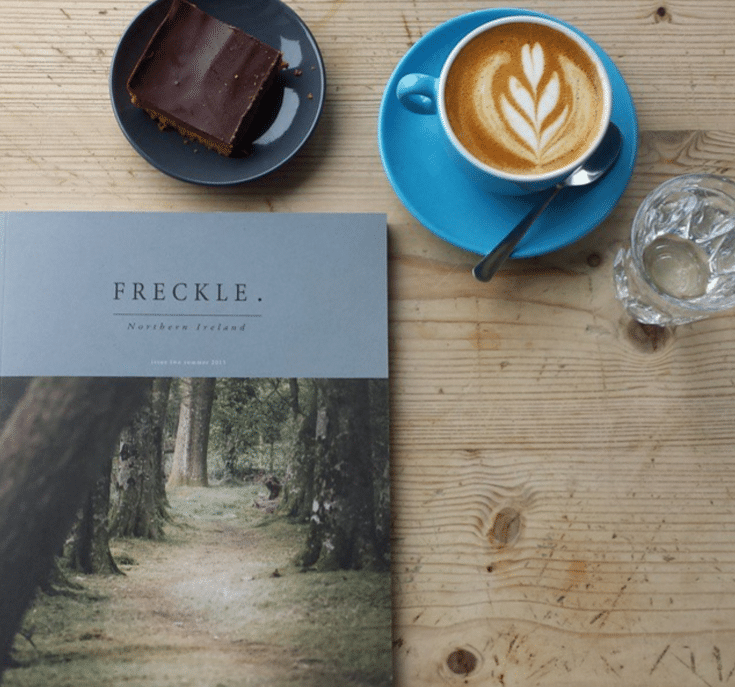 Favourite local producers?
George-The Broughgammon farm team are super progressive and amazingly hard working, with some innovative, original products. We love Ursa Minor Bakehouse and love that we get to work with their bread daily. Mike of Young Buck fame is some pup and there are some amazing beers being produced in N.I. not least Boundary, Lacada and Farmageddon – I've actually started drinking beer again!
Shonee-Not forgetting Kooky Kook pesto – that stuff is the bomb!
What makes NI food special?
George-I think the quality of Northern Irish produce is palpable and owes to the hardworking dedicated and passionate attitudes of those invested physically, financially and often emotionally.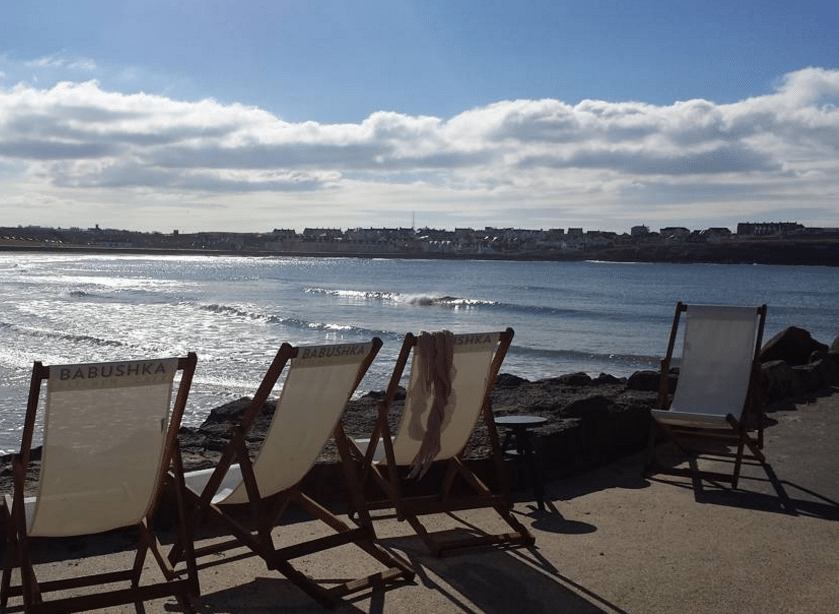 Most loved spot/location in NI?
George-I have a few 'special' places in N.I. namely Binevenagh, Murlough Bay and the coastline from midway between Portstewart and Portrush to beyond Ballycastle.
Shonee-The North Coast is home – breath taking home! Murlough Bay has a pretty special place in my heart – it's magic. 
Your all time favourite cookbook?
George-My go-to point of reference for most things is the Darina Allen Ballymaloe Cookery Course book. Beyond that I cook, blending component parts of several recipes to match the other ingredients in a given dish. Admittedly not recording measurements and processes quite as much as I should.
Shonee–'Honey & Co The Baking Book' is gorgeous! Full of tips I now live by.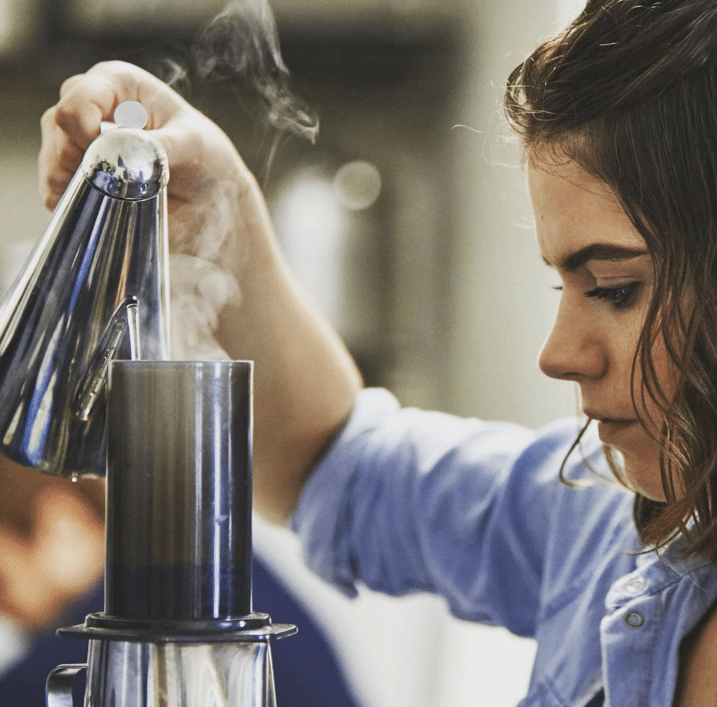 What plans do you have for Babushka in the next few years?
Ideally we would love an additional location eventually, with a little more space that didn't dictate our menu quite so much – our current kitchen is like a boat. Somewhere super coffee focused would be cool too. The main thing is that it is sustainable, where we could maintain a physical presence to ensure a connection with our customers while continuing to evolve and not just maintain quality but improve.
That's our current mantra; 'innovate, improve, evolve'.
The details:
Babushka Kitchen Cafe
South Pier,
Portrush,
Website: www.babushkakitchencafe.com/