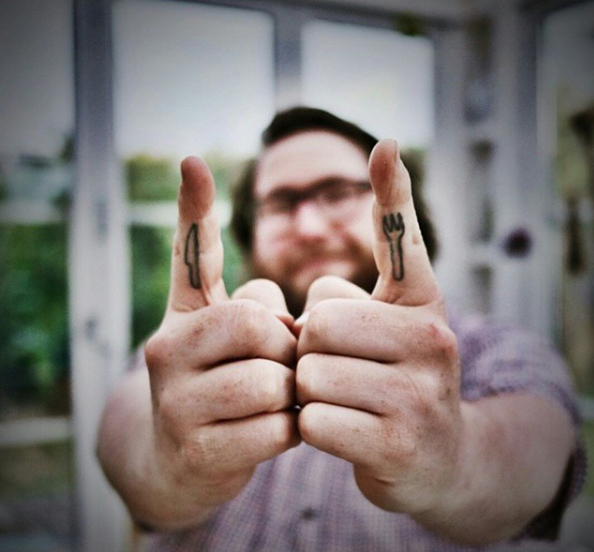 We first met Kevin when we started the Temple Bar Food Market in Dublin on Saturdays and soon became firm friends. Kevin's enthusiasm and curiosity for delicious, high provenance food is contagious and he treats food with a respect and love that really comes across in his stunning menus that he creates for many events and pop-up suppers in Dublin. We managed to steal a few minutes of his time for this interview. Enjoy!
Tell us how you got into food?
I was working in o2, like 6 days a week 11 hours a day and I was huge! Like 171kg! Then I quit, left, walked out. I had lived in friend's house and random places. Always without kitchens and my own laziness. Felix, from Corleggy Cheese, had known me since we were young and he asked me to come up to his farm and help out "If I was just wasting my time in Dublin". So, I ended up in Corleggy Cheese, living in Silke's house and working on the farm. I found that being satisfied by what I ate, I ate less. So I started cooking all the wonderful things from the farm and the market I had started doing for Silke in Temple Bar. It was great, cooking was great and I fell back in love with something that had been important to me when I was young. Cooking with my grandmother and mother. Enjoying food with my father. It was great to rediscover something that had been so important to my family.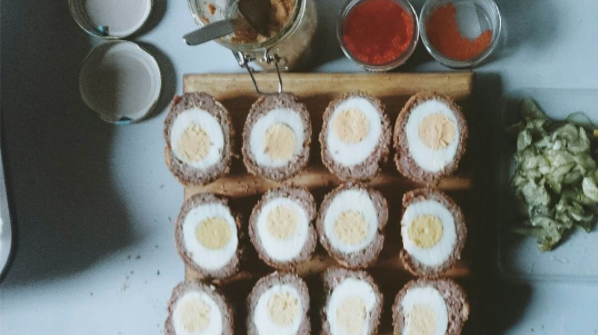 What's your favourite dish to cook and why?
Eggs. It's a pretty broad statement. But eggs, one way or another. When the McNally's have tomatoes and peppers it's shakshuka. Eggs, fresh yogurt and chilli sauce in the height of summer. Late night fried eggs. Quiche, omelettes and egg mayo.
Favourite place to eat in Ireland?
The most fantastic, wonderful and memorable place I have eaten for the last few years is in Kai in Galway. I met Jess with Silke a few years ago and have been in love with the place ever since. Returning with Robin many, many times. The food is beautiful and unique cooked by a team the truly loves food. This year, Fish Shop on Queen St, Dublin has been a firm favourite too!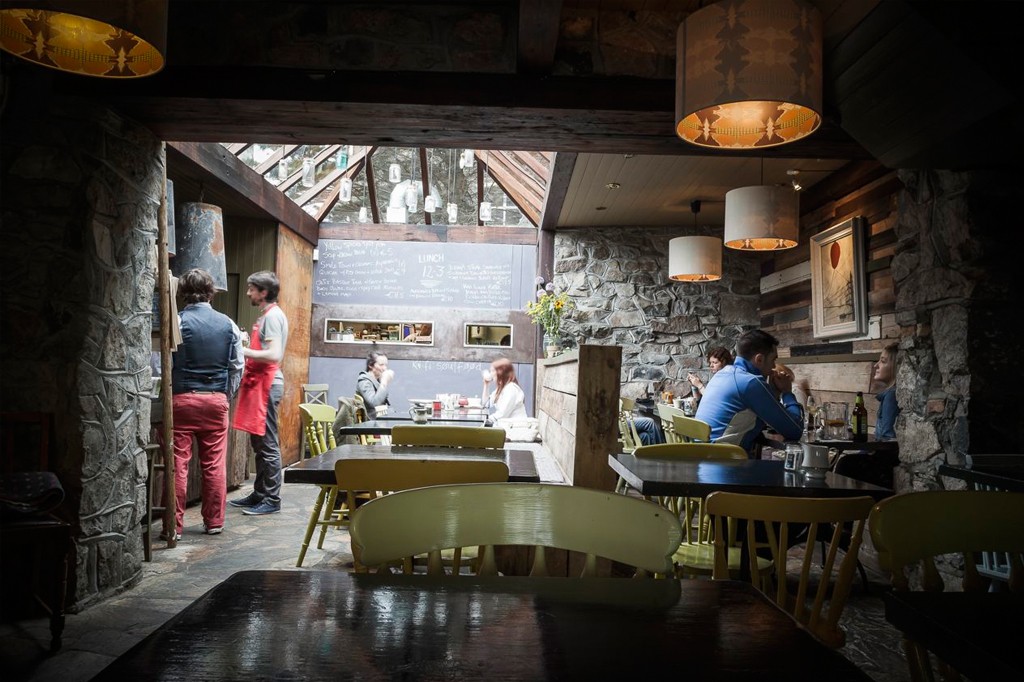 Most memorable food experience?
Stuffed courgette flowers in Kai, so good I ordered the course again and just seemed the whole was true.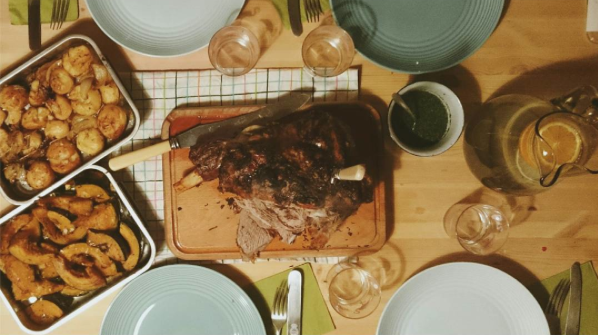 What do you love about Broughgammon?
The people involved, the quality of the meat and the constant improving of the products I can get off them.
Anything else to add in?
I want to make crispy goat skin. I really do. It'll be tasty.
Read Kevin's blog here and follow his awesome Instagram here.
[et_bloom_inline optin_id=optin_2]